The City Gate School 2015-2016 Training Season






August 26 - October 22 Intermediate Contemporary Dance with Corian Ellisor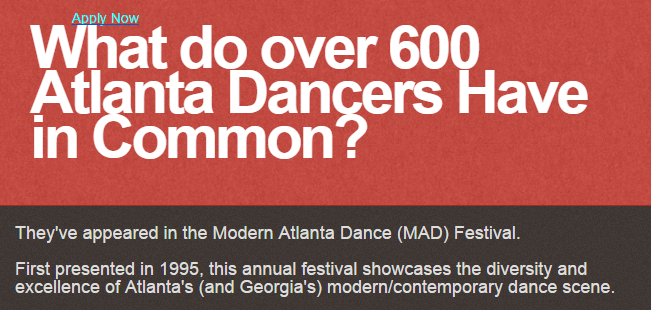 NEWS



JOB OPPORTUNITIES
***
***
***
On Stage School of Dance in Loganville in looking for an instructor for a Tiny Dancers class (3-4 yr olds).Please email your resume to Renee Smith (the owner)
at
reneesmith112@yahoo.com
.
***
The Tolbert Yilmaz School of Dance, located at 10400 Alpharetta Street in Roswell is looking for an additional acrobatics teacher for Monday's from 3:30-7:30. Classes begin September 8, 2015. For additional information please contact Nancy Tolbert Yilmaz at
nancyty@mee.com
or call
770-998-0259
.
***
F
or more information on dance classes, performances and lectures in Atlanta:
Please like our new DanceATL Facebook page to follow all the events or blog for the latest updates and related articles:
Let the Dance be with you!